It was a decent crowd, considering it was freezing.
Otherwise, the day was wonderful, with terrific weather.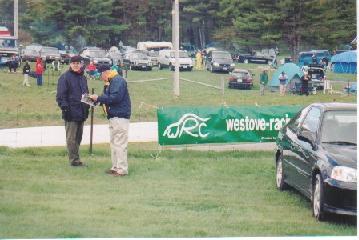 It was Jesse's first visit to Mosport (he's 5). His ears were well-protected ;) .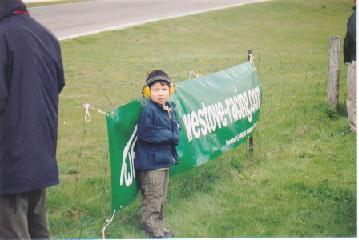 We arrived in time for the Speed GT challenge.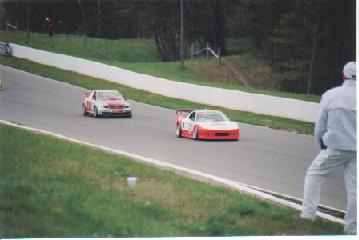 Time for the big boys! That's Butch Leitzinger on pole... Boris Said is out of the picture on outside front row; Paul Gentilozzi had a problem starting.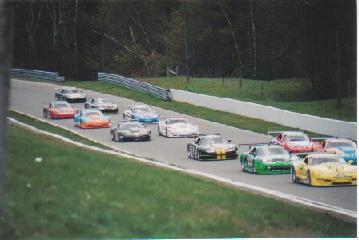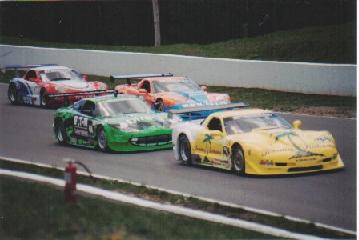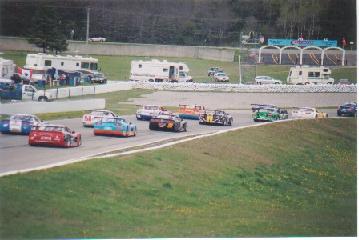 Johnny Miller's parents watched the race with us.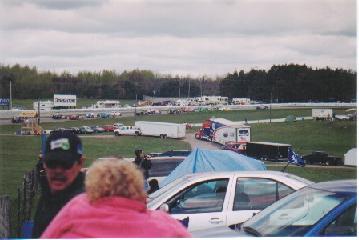 Jesse watched the cars for a while, before retreating to the relative warmth of the van.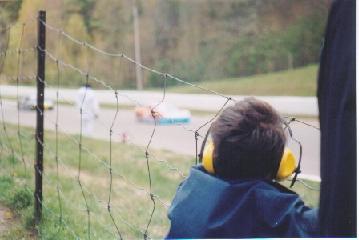 Boris couldn't pass Johnny on the track, and so he pitted early to change his strategy.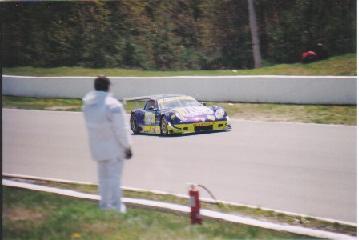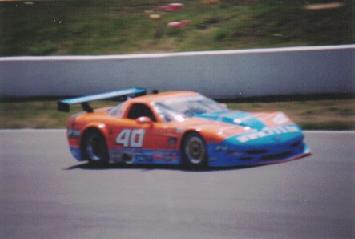 Butch had an adventure in corner 5 (just like he did in the final laps of the ALMS last year, having passed the Cadillacs on dirty track).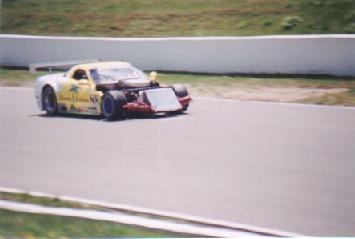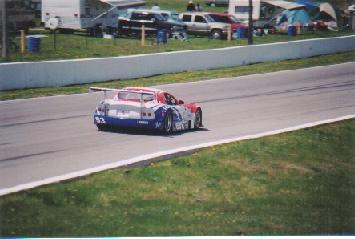 The winner!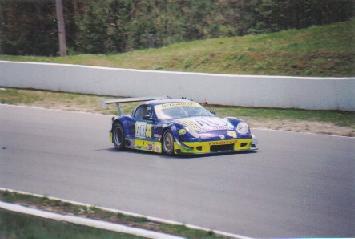 Some Canada GT Challenge cars. Klaus Biztek's car was strangely absent from the field - whose race had started early on account of the cold, and threatened ice pellets.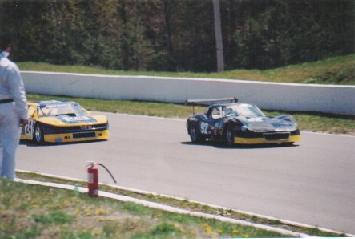 Some hardy souls who camped...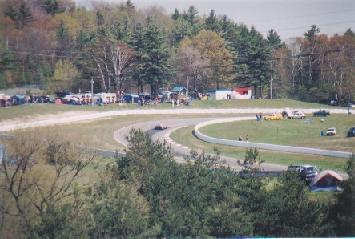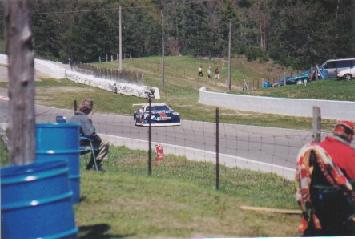 There's Klaus! Why is he coming back from the paddock without turning a wheel?